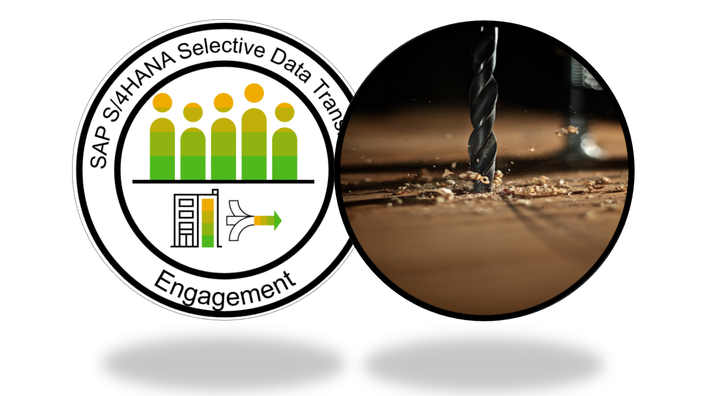 My professional career began at the age of 16 as an apprentice at a dealer for craftsmen's supplies. Every week on Friday, the owner of the company took about an hour to teach me something. I learned the most important lesson right at the beginning: He taught me that my most important task was to understand the customers' requirements and to help them in finding the most suitable product. My favorite example was the drill. He explained to me that, in a normal private household, a drill is used for an average of only approx. 10 minutes per year. While a craftsman uses the machine much more intensively every day. Accordingly, the machine must meet very different requirements. In addition, use differs depending on the craft profession. A carpenter uses a drill differently than a metalworker. Therefore, we had a wide range of drilling machine models that we could offer. He told me that I should always sell the most suitable machine and explicitly not the most expensive machine. And so, the owner showed me every week which products matched with which requirements.
I internalized this philosophy during my training and adopted it also in my SAP consulting career. When I talk to customers today about possible ways to SAP S/4HANA, I often have to think back. SAP has continuously developed S/4HANA over the last 5 years. So, there are now good reasons for most SAP customers to switch to the latest SAP ERP product. But when it comes to the transition from SAP ECC to S/4HANA, the options offered are quite binary. On the one hand the complete new start in an S/4HANA system and on the other hand the conversion of the existing SAP ECC system to S/4HANA. It is as if I could only offer two fundamentally different drilling machines to my customers back then. There certainly are a lot of customers for whom one of these two options is suitable. However, there are also a large number of customers, especially complex industrial companies and large corporations, for whom neither one of the two options sufficiently meets their individual requirements.
From my point of view, it was a big failure of SAP to discontinue SAP ECC without offering customers an individually configurable transition path to S/4HANA. And even if the mainstream maintenance of SAP ECC has now been extended, every SAP customer must be aware that there has been no significant further development or even innovation in SAP ECC for 5 years now, and there probably won't be any more. The need to switch to S/4HANA was hardly reduced by this announcement.
It took SAP some time to realize that the slow S/4HANA adoption might have something to do with those binary transition options. And I still see presentations from SAP today in which this aspect is underestimated. But after many discussions with SAP, there was a positive change. A global community of experts came together under SAP's leadership. The SAP S/4HANA Selective Data Transition Community. A community, that has set out to bridge the gap between the two existing approaches. With the Selective Data Transition (SDT) approach, it is now finally possible to meet the individual requirements of SAP customers.
With SDT, business processes can be selectively redesigned and standardized and valuable S/4HANA innovations can be implemented, comparable to the approach of the new implementation. Nevertheless, all data, including historical data, that still have value for the company can be transferred. The selective redesign and the possibility of efficiently taking over processes in any status without costly cutover activities bring Big Bang Go-Lives for large SAP systems back into the realm of what is feasible. I am pleased to be part of this community with cbs and I look forward to offering SAP customers solutions that are tailored to their individual requirements.